News – Nov 7th, 2022
We have just added to our 2-3yrs class, we now have 4 seats open – contact us!!
Diplomatic seats available
American Embassy and other Embassy families in Tokyo are welcome!!
Diplomatic and Military Families please contact us directly 03 3224 6985 or 
preschooldirector@ewatokyo.org
Thank you for your interest in our school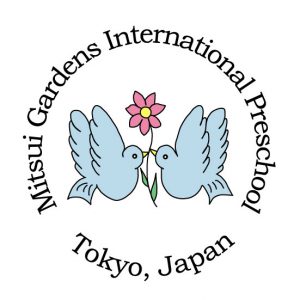 The purpose of our Preschool is to serve the needs of the families of the American Embassy in Tokyo.
Seats for American Embassy Families will be allocated first.
All enrolments for American Embassy Families MUST be completed by March 31st OR BEFORE and take priority to local community applicants. Spaces are allocated on a space-available basis for local applicants. Please contact us for a brochure and tuition information for Embassy Members.
Children must be of age by August 31st of each year.
Admission Procedure
The following guidelines do not apply to American Embassy Families
Applications will be accepted from the local community from April 1st to April 15th each year. Please read our admission policy before you submit your application.
Please click this link to read our Admissions Policy
Mitsui Gardens – Admission Policy
Please find our tuition information for 2022-2023 here
Our school calendar for the 2022-2023 can be found here
Mitsui Gardens Student Calendar 2022-2023
Use the form below to submit your application. There is no application fee.
After April 15th, interviews and tours will be held with prospective families. NO tour or interview will be held before this date.
Once all tours and interviews are conducted, available seats will be allocated by offer by email.
If your application is successful, a full vaccination record, an approved pick-up person form, a photo permission form, and Liability Documents must be submitted to complete your enrollment. At this time, a registration fee is required by local community applicants.
If you would like more details about the tuition and classes, please contact us, and we will send out the information closer to the application period. The tuition for 2023-2024 has not yet been determined. Information on our classes can be found on our About Us page.
Available seats are very limited each year, please be sure to make your application on time.